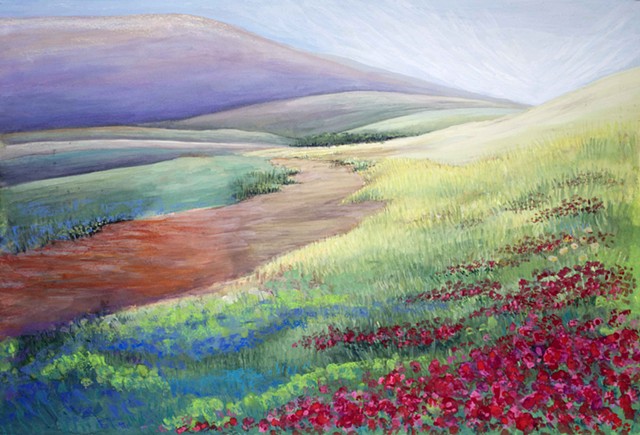 Diane Daversa Art & Design
Diane's work includes landscapes, portraits, contemporary figurative art and inspirational art. Her commissioned work includes people portraits, pet portraits & house portraits and past life & meditation drawings. Diane works in gouache, pastels, acrylic and mixed media. In many of her pieces, she works with pastel over gouache creating an intense visual experience for her viewers. Diane's landscapes create a feeling of beauty and peacefulness. With her use of color in her series of female nudes, she captures the beauty of the female figure by accentuating skin tone in contrast to background colors. Her work exuberates emotion and movement with her use of color, line and form. Born and raised on Long Island, Diane has been compelled to create art from an early age. She earned a B.F.A. in Design from C.W. Post College, L.I.U. and studied painting privately. Diane's art has been exhibited at Ripe Art Gallery in Greenlawn, ART (that matters) in Oyster Bay, Michael Peter Hayes Art Salon in Locust Valley, the Unitarian Universalist Fellowship of Huntington and the Cinema Arts Centre in Huntington. Diane host's paint parties for adults and children, teaches private art lessons and does decorative window painting on store fronts.
Diane is a member of LICWI Long Island Children's Writers & Illustrators.